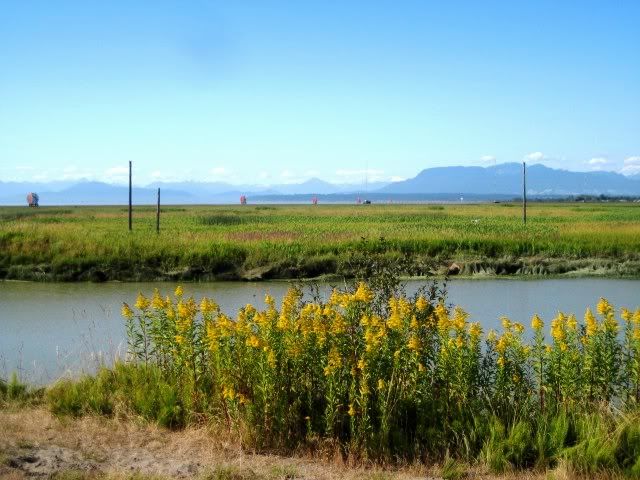 Come summertime when I'm not working, I rarely stay close to home...or, my home city of New Westminster as it's one of the smallest cities that make up the Lower Mainland of British Columbia. So, for August at least, expect to find fewer photos specifically of New Westminster and more of the surrounding cities as I enjoy my vacation to its fullest.
Today's photo comes from Garry Point Park in Steveston, a small fishing village near Vancouver Airport (which are both in the city of Richmond, actually). Here we are looking northwest-ish across the Scotch Pond Historic Moorage site (the water), to Sturgeon Banks (an estuary) and in the background are the North Shore mountains (where many Olympic 2010 events were held).
There are also some mystery objects in the picture, but an internet search turned up nothing.