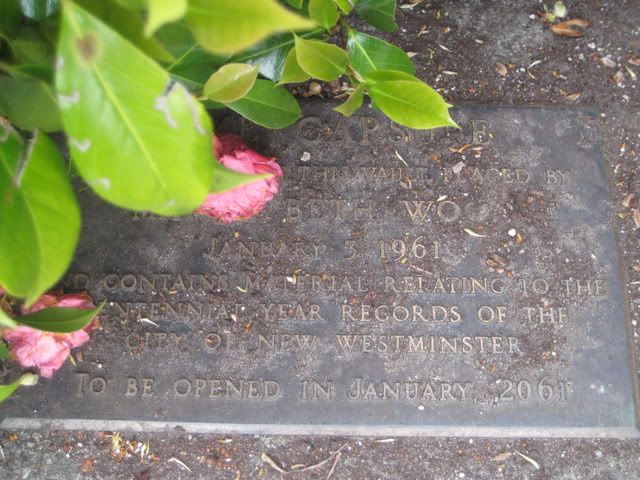 Near the entrance to City Hall is this time capsule, buried in the ground. It was buried in 1961, place by then mayor Beth Wood, and is to be opened in 2061.
The cover reads: Contains material relating to the centennial year records of the City of New Westminster.
If you're into the Waymarking game, this is included in the Time Capsules category!